A great way to start the day!
Breakfast Box
---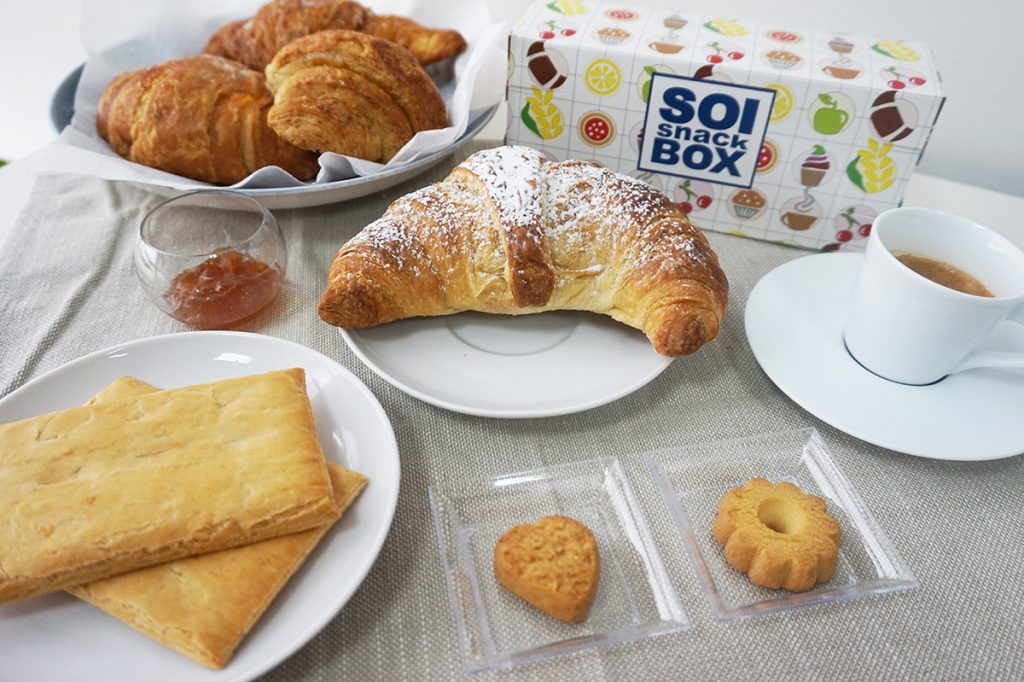 The new user-friendly Breakfast Box from Group SOI contains a selection of fine Italian pre-packed delicacies, including Group SOI's mini shortbread cookies, freshly baked croissants and its schiacciatina bread slices that pair well with Group SOI's fruit jams.
Our products are all 100% Italian made, using top-quality ingredients.
A great way to start the day!
the Breakfast Box includes:
one pre-portioned jam (25 grams)
one croissant (35 grams)
one pair of schiacciatina (35 grams)
two cookies (6 grams each).
Each product is available in different flavors, the combination is completely customizable.
All our packaging is designed with open and close sections making it versatile. Also the specially made boxes when opened become a mini tray mat.